Elf Bars 600 Puffs Disposable Vape Pen
Elf Bars Disposable Vapes are small disposable vape kits that are pre-filled with 20mg nicotine salt e-liquid. With a 550mAh battery, these disposables can last for 500-600 puffs each, making them a great choice for travelling or nights out.
There's no need to refill it with e-liquid, charge it, or change any pods or coils. Elf Bar has no buttons to mess about with, just a simple draw activated mouth to lung inhale from the comfortable mouthpiece. Simply inhale to vape.
The Elf Bar 600 pod device is extremely portable, with its ergonomic and compact design. Elf Bar 600 is created with a built-in 550 mAh battery and 2ml of 20 mg nic salt e-liquid.
Mix and match 5 for £20 with the other Elf Bar Disposable Kits.
This disposable kit can provide up to 600 puffs, or the equivalent of approximately 45 cigarettes.
Please note: Puff counts are approximate and dependent on the length of draws on each use. Significantly lower puff counts can be found if longer draws are taken.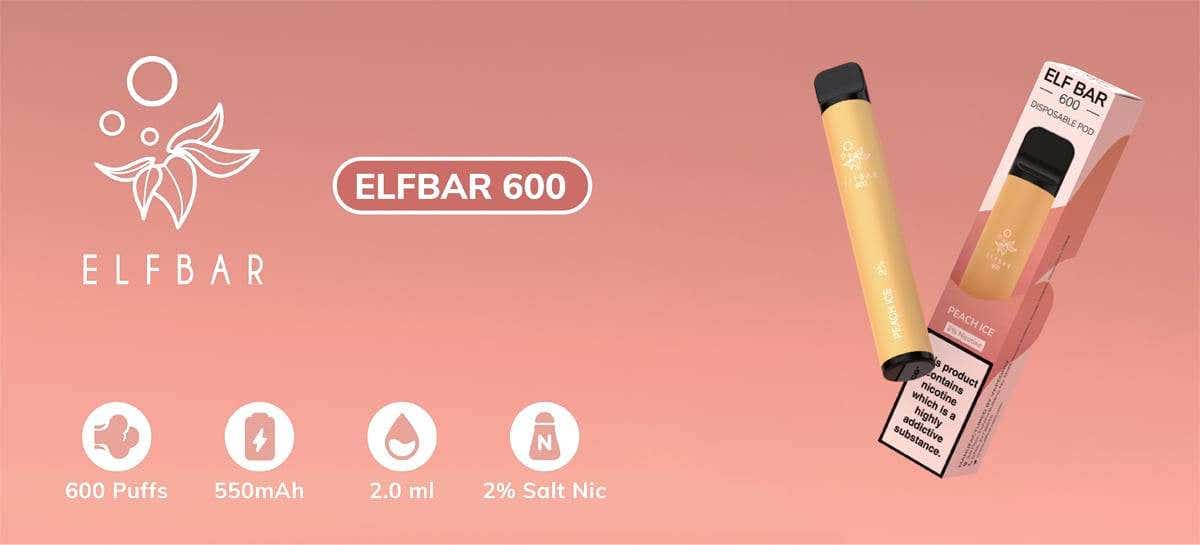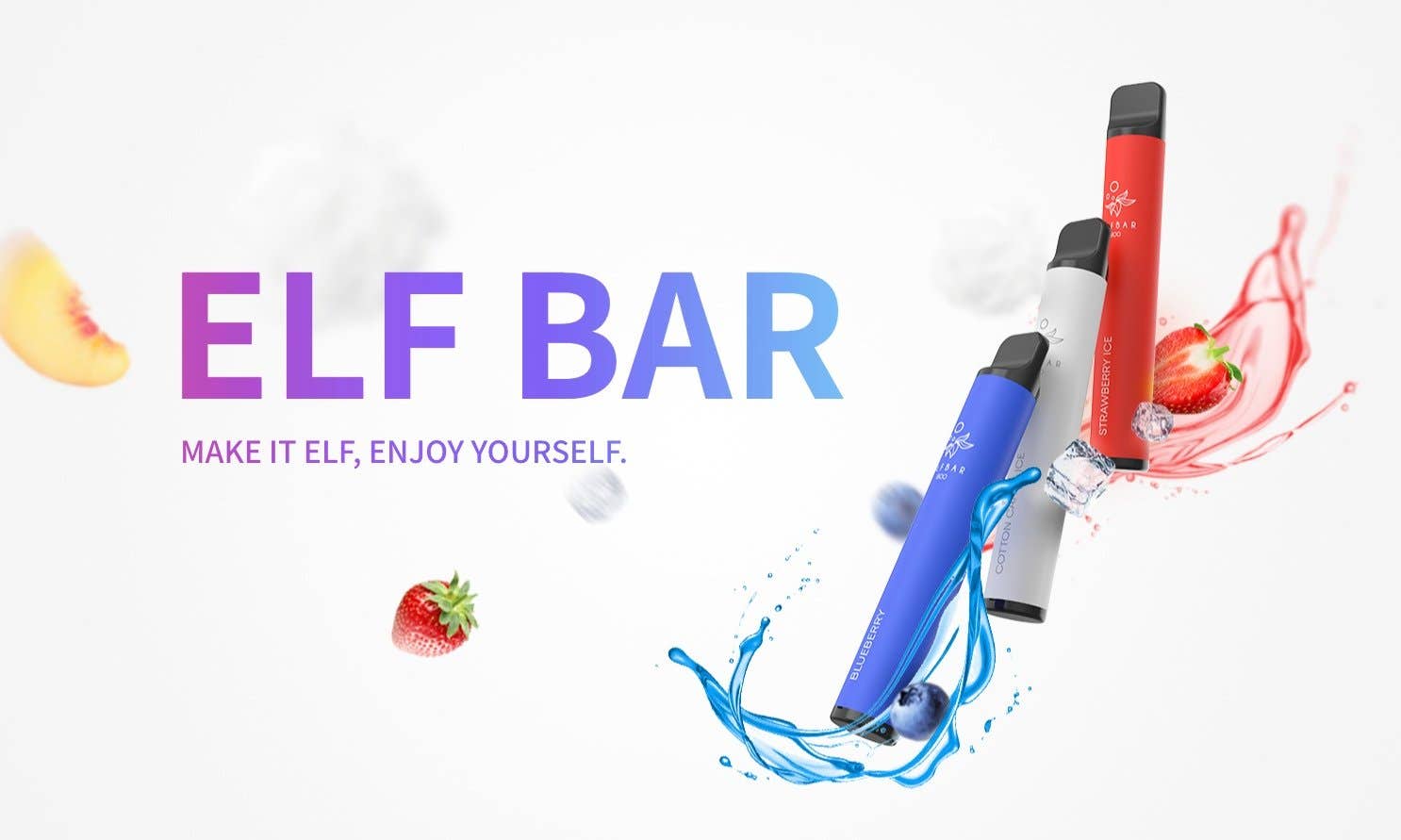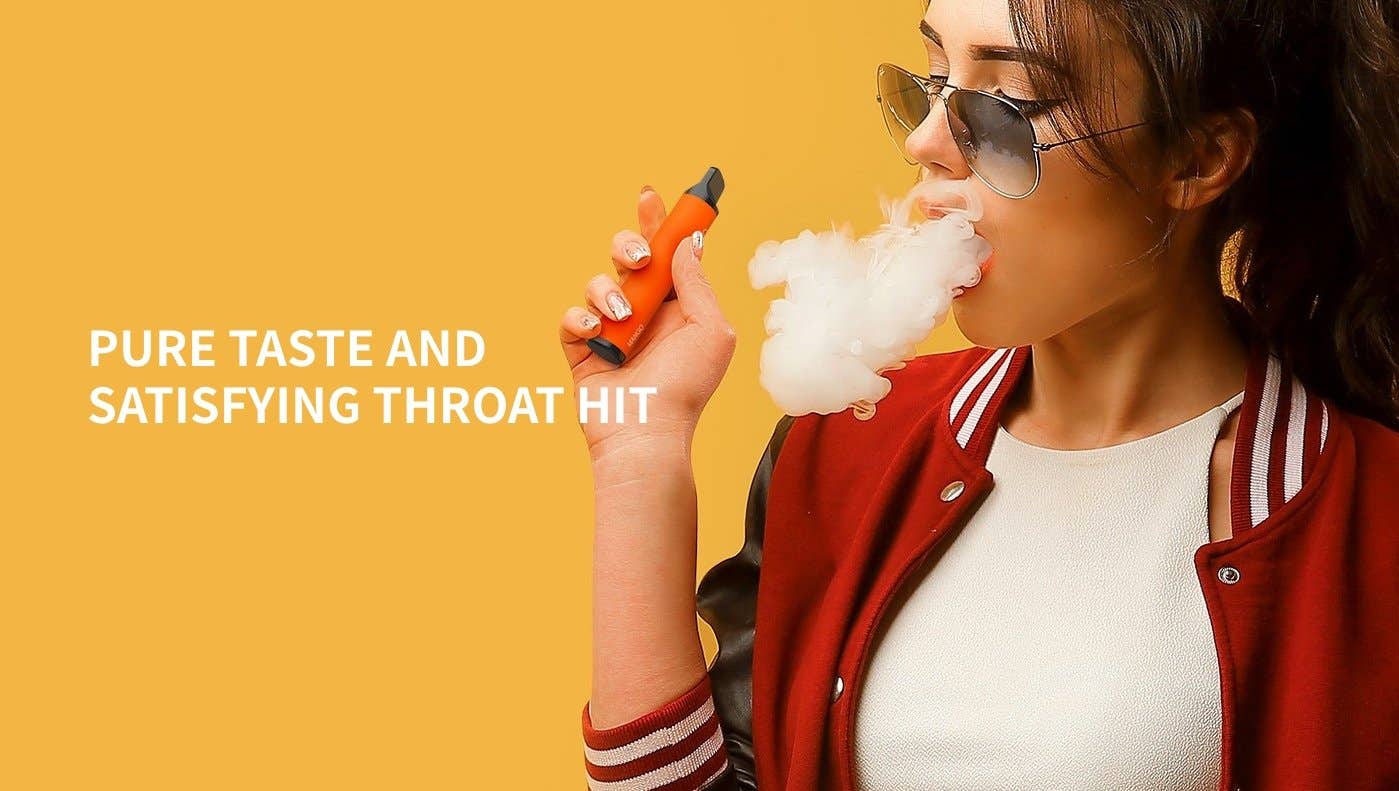 Elf Bar 600 Flavours
Apple Peach
Banana Ice
Blueberry
Blue Razz Lemonade
Blueberry Sour Raspberry
Coconut Melon
Cola
Cotton Candy Ice
Cream Tobacco
Elf Berg
Energy Ice
Grape
Kiwi Passion Fruit Guava
Lemon Tart
Lychee Ice
Mango
Mango Milk
Peach Ice
Pineapple Peach Mango
Pink Lemonade
Spearmint
Strawberry Banana
Strawberry Energy
Strawberry Ice
Strawberry Ice Cream
Strawberry Kiwi
Watermelon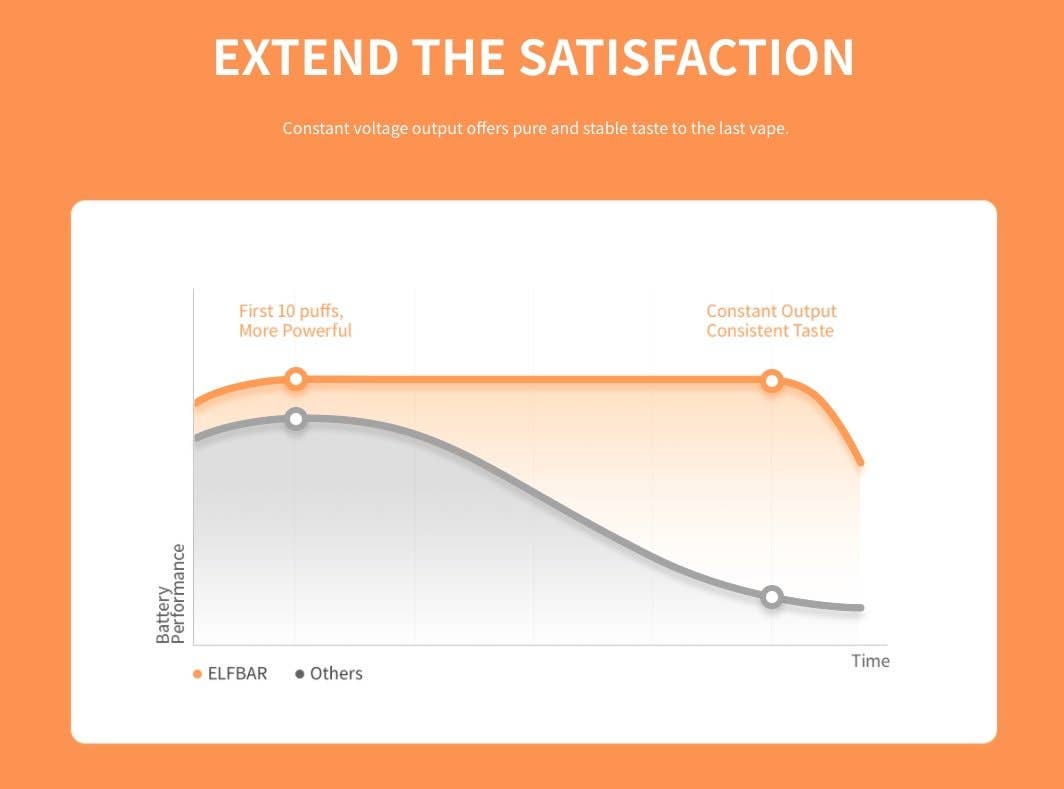 Product Highlights
Compact and portable.
Pre-filled with 2 ml of 20 mg nicotine salt e-liquid.
Large 550 mAh battery.
 Wide range of delicious flavours.
Questions and Answers
How many puffs are in an Elf Bar?
Each Elfbar device can provide up to 600 puffs
How long do Elf Bars last?
Each Elf Bar provides a similar vaping time to 45 cigarettes.
What is in an Elf bar?
One Elf vape contains 2 ml of 20 mg nicotine salt e-liquid. The device also contains a 550mAh battery, designed to last long enough for the 2ml of nic salt vape juice to be vaped.
Is an Elf Bar right for me?
Disposable vapes definitely have their benefits, but they also have their drawbacks. In the interest of balance, we have outlined the pros and cons in our disposables guide, to help you make an informed decision.
Elfbar Specifications
Product name:
Elf Bar 600 Disposable Pod Kit
Size:
Height: 104 mm
Diameter: 16 mm
Battery Capacity:
550 mAh
Pod:
Pre-filled with 2 ml of 20 mg nicotine salt e-liquid
Puffs:
Up to 600 puffs
Kit Contents
1 x Elf Bar 600 Disposable Vape Device
Elf Bar Features:
MTL Disposable Vape Pen
550mAh Built-In Battery
Manual draw activation
2ml Pod Capacity
Organic Cotton Wick
2% nicotine salt e-liquid
550-600 puffs
Recyclable
Elf Bars disposable vape pen is your new best pocket companion to help you get off smoking and comes in a range of tasty flavours. Built-in 2ml pod is filled with salt nicotine in a 20mg strength for a faster and more satisfying nicotine hit.
Elf Bar Flavours:
Cream Tobacco – Sweet cream and tobacco
Banana Ice – Smooth banana with an ice finish
Blueberry – Sweet and juicy blueberry
Blue Razz Lemonade – Blue raspberry and lemonade
Cotton Candy Ice – Candyfloss with an ice finish
Grape – Juicy and sweet black grape
Kiwi Passion Fruit Guava – Kiwi, passionfruit and guava
Mango – Ripe mango
Pink Lemonade – Sweet refreshing pink lemonade
Strawberry Ice – Ripe red strawberry with an ice finish
Strawberry Ice Cream – A perfect combination of strawberry and vanilla ice cream
Watermelon – Mouth-watering sweet watermelon
Find our other disposables here