The Smok Nord kit from Smok is an ultra-compact, ultra-lightweight pod kit that looks just as good as it performs.
A 1100mAh battery powers this small but capable device, creating generous vapour production and amazing flavour when used with any classic or nic salt e-liquid.
The Smok Nord kit offers fantastic versatility with two compatible coils included in the kit. The Smok Nord kit Mesh coil has a resistance of 0.6ohms and is perfect for direct lung vaping, while the regular coil offers a resistance of 1.4ohms which is more suited to the mouth-to-lung style of vaping similar to that of a traditional cigarette.
The Smok  Nord kit is equipped with a simple power button that activates the device, prompts vapour production and also gives an indication of the charge status of your battery. When the power button is green, your battery life is between 70 and 100%. An orange light indicates that your battery is between 30 and 70%, and red indicates that your battery charge is below 30% and you should therefore consider recharging the device.
To power, the Smok Nord kit simply press the power button five times in quick succession to power on the device, and another five times to securely turn the device off. To prompt the Smok Nord kit to produce vapour, all you need to do is hold down the power button as you inhale on the mouthpiece. There's even a handy e-liquid window that allows you to keep track of how much juice you have left in your pod.
The Smok Nord kit also boasts a 'duck-billed' mouthpiece which is extremely comfortable to use and offers improved hygiene as it prevents excess debris from entering the device – a particularly vital element when considering the portability of this kit.
At just 94 x 30 x 18.88mm in size, the Smok Nord is ideal for carrying around in your pocket or bag. This means that the Smok Nord will always be on hand to help keep those irritating nicotine cravings at bay.
TOTAL 38 COLORS AVAILABLE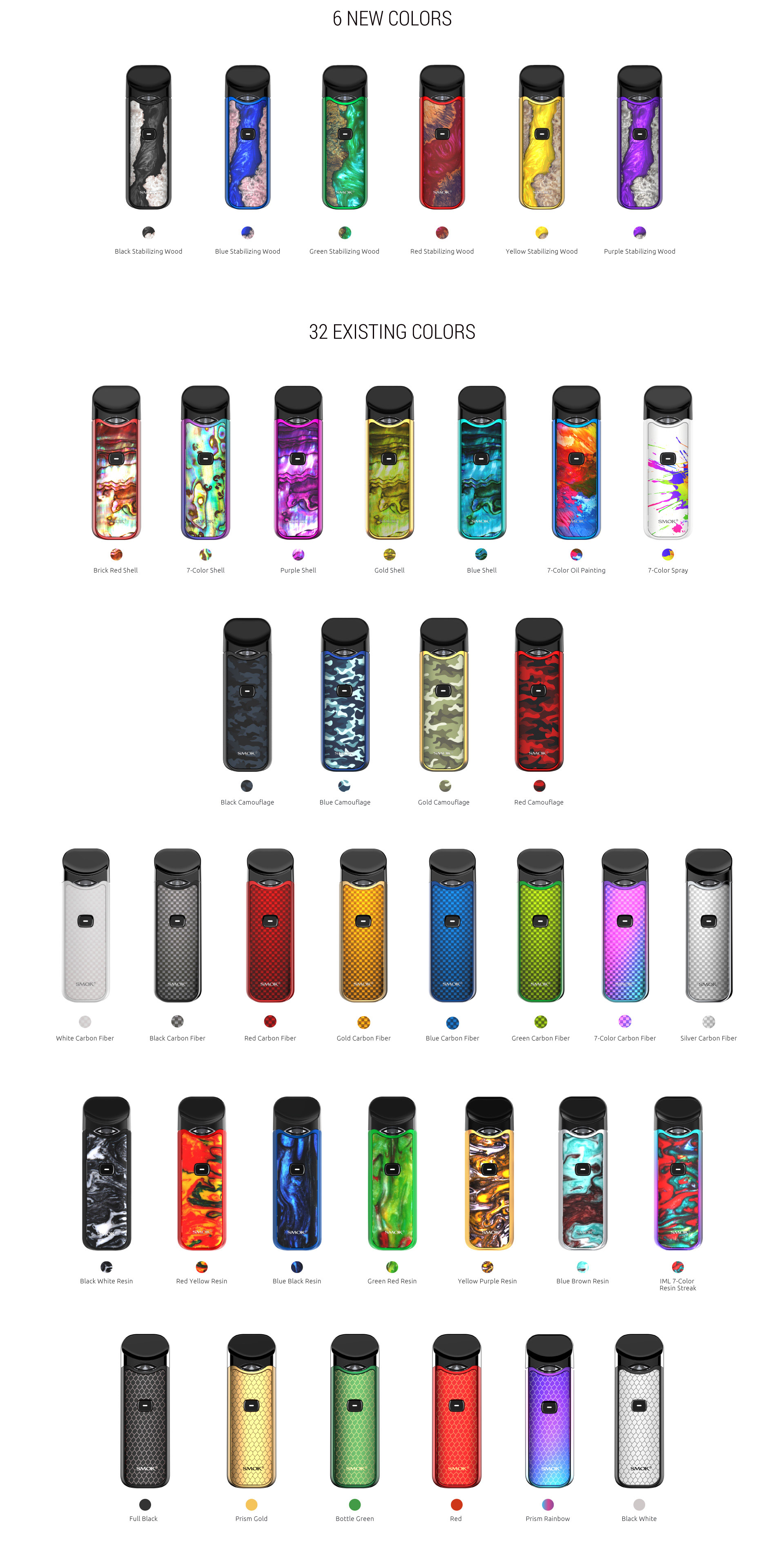 THE KIT INCLUDES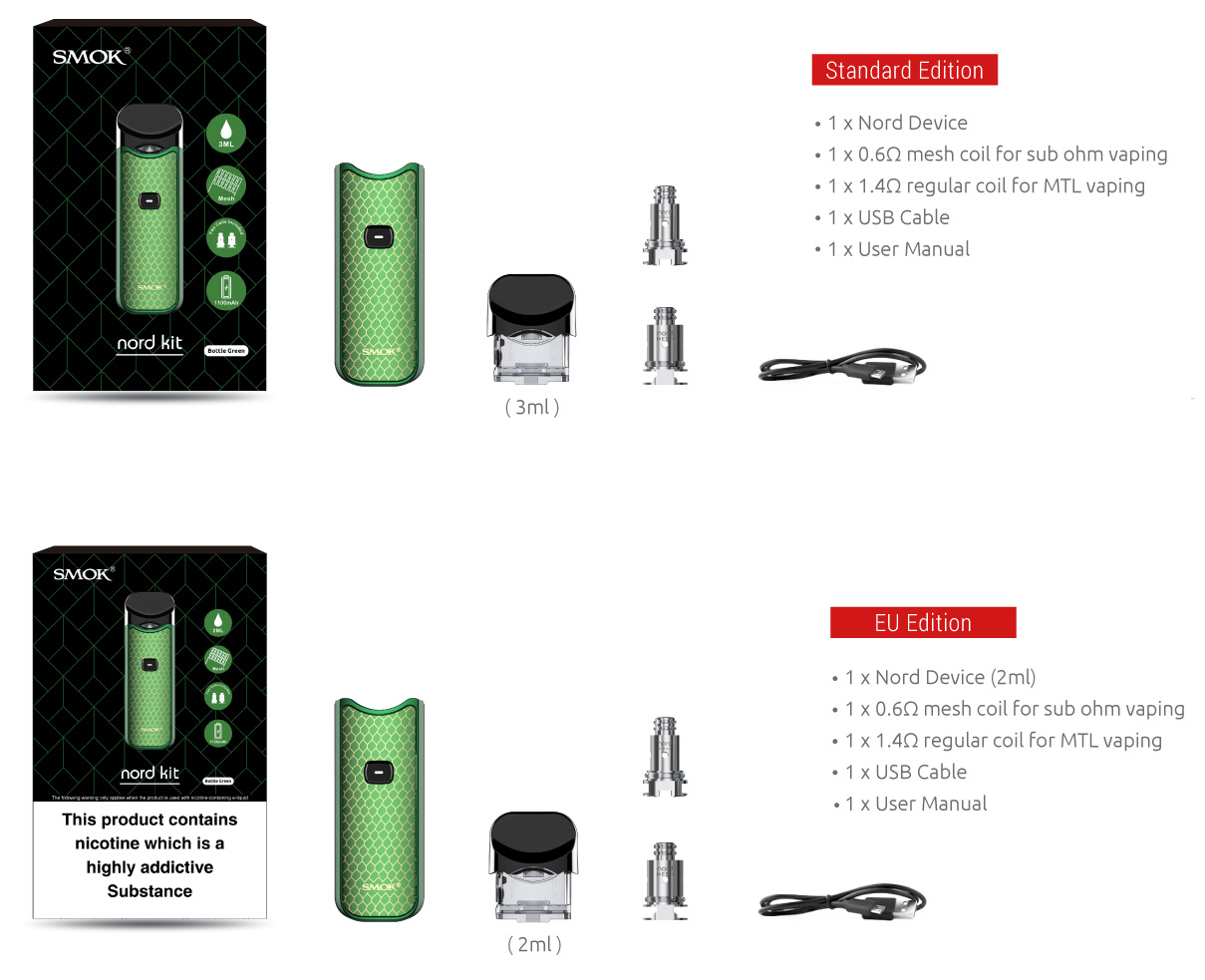 EXCELLENT DESIGN
Nord is a distinctive pod system device, it is a button-triggered one with large battery capacity,
and it has cobra covered at main body to offer an exquisite and wild look. Whatever in appearance or function, this one won't let you down.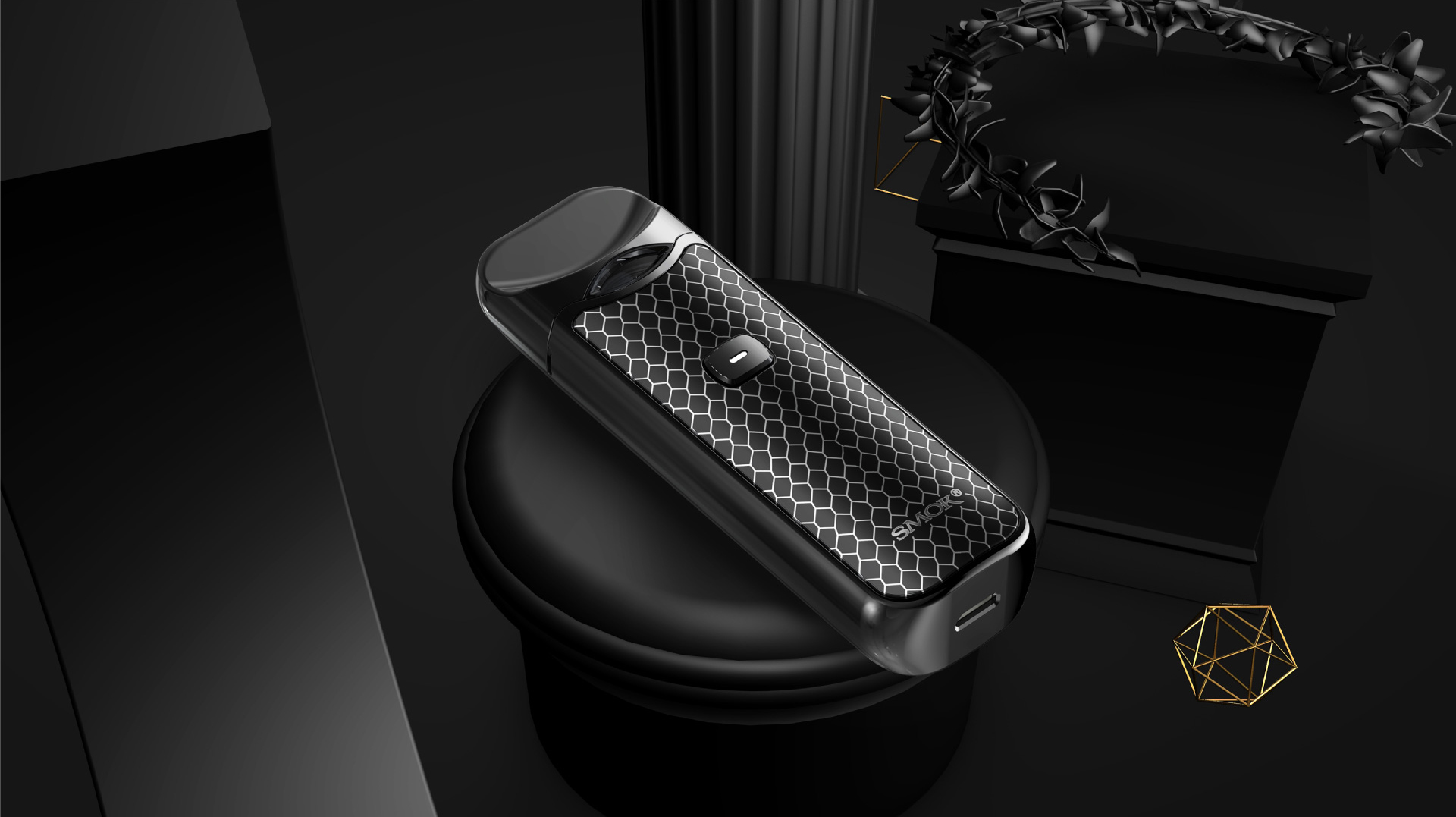 SPECIFICATIONS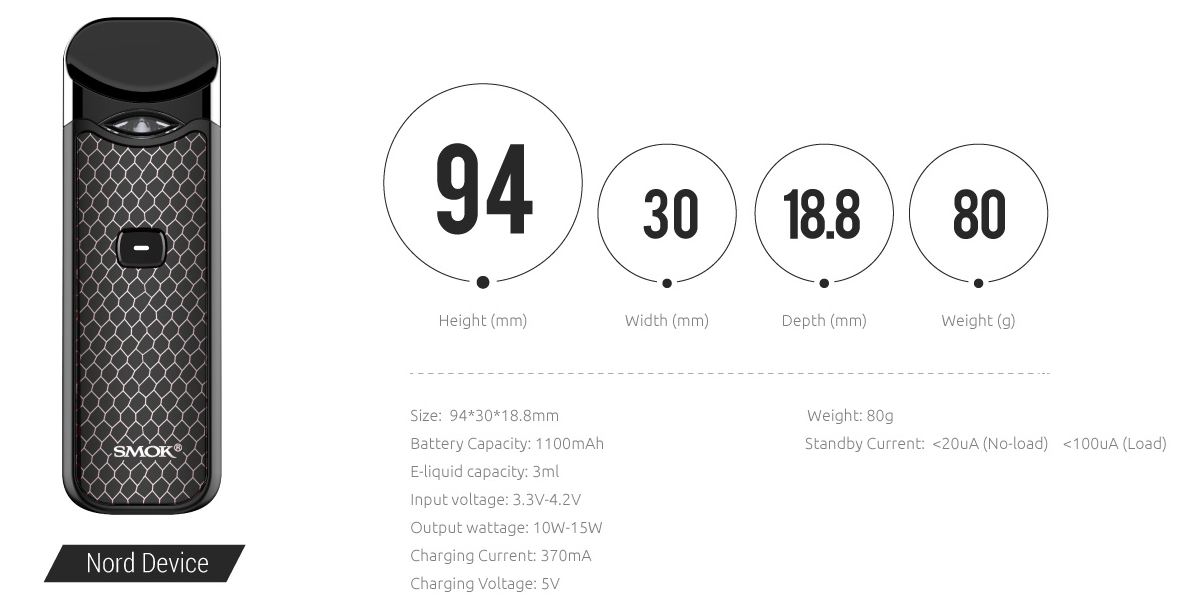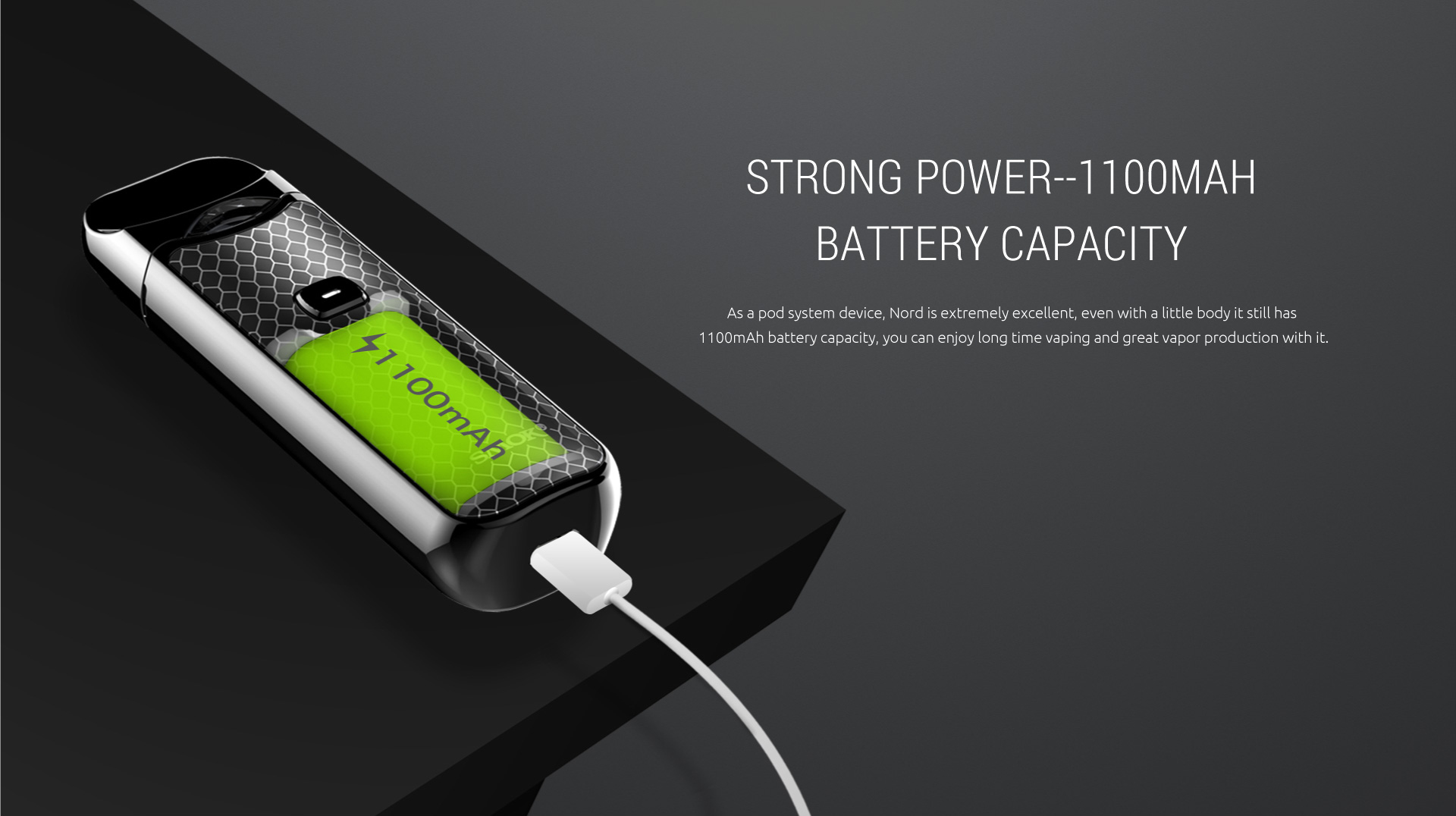 FAMILIAR OPERATIONS
Different with normal pod system devices, Nord is a button-triggered one,
you need to fast press the button five times to power on the device and long press the button to vape. Same operations with box mods.